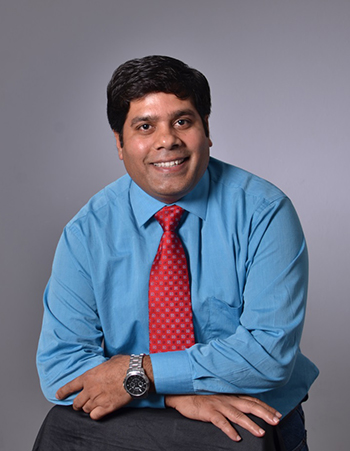 Prof. Ajay Kumar Mishra
Academy of Nanotechnology and Waste Water Innovations, Jiangsu University, South Africa
Speech Title: Advances in Nanoscience and Nanotechnology for environmental application
Abstract
Nanotechnology has been widely explored recently due to the unique advancement in many areas of science and technology. Nanomaterials are the constituents of the engineered materials with desired size, which ultimately results in extraordinary physical and chemical properties, such as the unique optical, electrical, thermal and adsorption characteristics, etc., due to their ultra-small size. Large specific surface areas of smart composites can improve the detection sensitivity and miniaturize the devices in analytical procedures. Heavy metal contaminants released into the environment from many industries, such as electroplating and metal plating facilities, metallurgical operations, welding, alloy manufacturing, fertilizer industry, agricultural activities and tanneries. The heavy metals found in traces levels in the aqueous stream pose a significant toxicity to the health and environment.
Therefore, to remove hazardous heavy metals from water bodies and industrial wastewater has become a challenging task for researchers across the globe. There are various techniques available for the removal of heavy metals form water environment; these include, adsorption, ion-exchange, chemical precipitation, membrane filtration, electrochemical technology and reverse osmosis. Nevertheless, most of the treatment technologies are cost effective. However, among the above stated techniques, adsorption is one of the simple, easy to handle and low cost technique for removal of heavy metals. The present lecture will be focused on the recent development and advancement of nanotechnology for environmental remediation.
Biography
Ajay Kumar Mishra (MSc, MPhil, PhD, CSci, FRSC) is currently working as Director: Academy of Nanotechnology and Waste Water Innovations (ANWWI), Johannesburg, South Africa and also working as Adjunct Professor at Jiangsu University, China. I have worked as Professor at University of South Africa, Florida Science Campus, South Africa. Prof Mishra recently recognised as "Fellow member" and "Chartered Scientist" by Royal Society of Chemistry, UK. Prof AK Mishra research interest involves in the broader areas of Nanoscience/Nanotechnology; Materials Science; Polymers; Composite/Nanocomposites; Photocatalysts and Water Research. He is also actively involved in the area of nanotechnology towards the development of smart materials for various applications in the field of materials science and water research. He supervises students involved in the nanotechnology and water treatment research in projects involving organic, inorganic pollutants from both synthetic and waste water solutions. His research focuses aims at developing a protocol which may lead to developing a technology which may be utilized for industrial purposes. He has delivered a number of including Plenary/Keynote/Invited Lectures. For his outstanding research profile, he was awarded a number of international awards. Prof. Mishra also served as Associate Editor as well as member of the editorial board of many peer-reviewed international journals. He has edited several books by the renowned publishers and also reviewer of many international journals. He is serving as member advisory board of a number of international scientific societies, conferences and workshops.